The United Arab Emirates offers great opportunities by freelancing in Dubai. In short, thanks to the excellent economy and commercial structure of the region, they have extended their help to foreign professionals. Meaning that, with a freelance visa in Dubai, you can take advantage and start working in such a sought-after territory.
In this article, we will show you the best ways to start your own business when working independently in Dubai. Likewise, we will give you a tour of which are the available work areas to exercise and different advice that will guide you in your near future by obtaining a freelance permit in Dubai.
Why freelancing in Dubai?
What is a freelance visa in Dubai?
How can you get one?
Careers and work fields allowed for self-employing in the UAE
Which are the best tips to start your own business by freelancing in Dubai?
Get in touch with Connect Freelance and start your successful career in the UAE
1. Why freelancing in Dubai?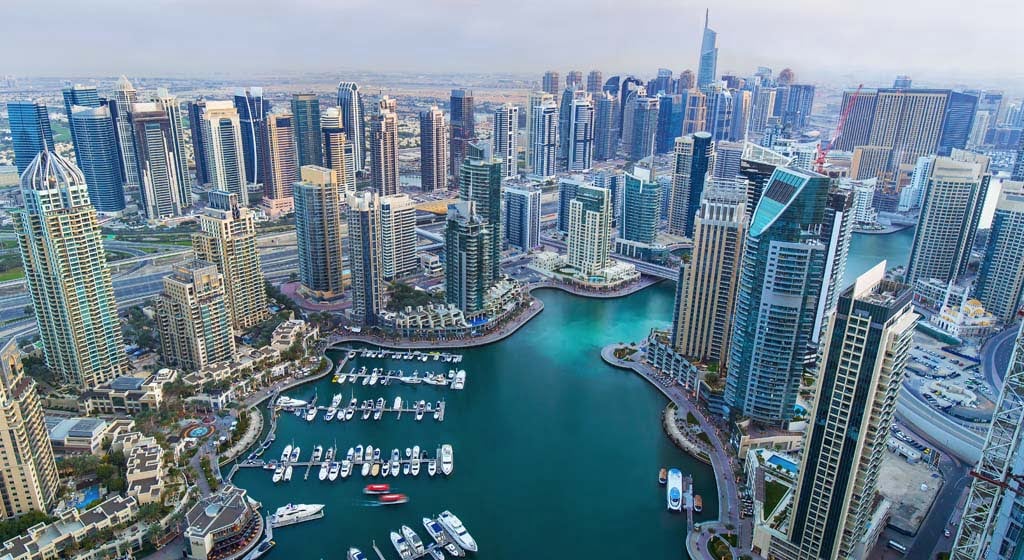 Firstly, we will explain what it means to be a freelancer. It is a person who earns their living by self-employing. In these modern times, many opt for this work side. Despite having some disadvantages, freelancing provides a good lifestyle and will overall allow you to govern your professional progress.
Nowadays, as a result of advances in technology, communication between companies and their employees has become more sharp and efficient. It has allowed crowds of people to carry out their work even from their homes. This type of work-from-home arrangement has fostered the growth of a work style that is highly valued.
Subsequently, freelancing is used primarily by young individuals who are now looking for job options. They avoid feeling completely tied to company schedules or work patterns. To be independent is their leading goal.
1.1 Working independently in Dubai is profitable
The United Arab Emirates is not only a popular destination for visitors from all over the world but also an ideal place to work for foreigners. Continuing, the UAE prides itself on its natural beauty, rich cultural heritage, warm hospitality, and modern facilities. Expats working there benefit from superior earnings and are exempt from tax.
In order to be self-employing in Dubai, you cannot be a tourist or a visitor. The UAE freelance visa is the element required to legally work in the nation. Also, your passport must be valid for at least six months after the entry date to the UAE if you wish to apply for a work permit.
2. What is a freelance visa in Dubai?
A freelance work permit in Dubai gives you a license to operate independently there and must be renewed annually. It is suitable for expatriates who need a self-employment license under the sponsorship of their parents or spouses.
However, people whose relatives do not sponsor them can also apply for a freelance visa in Dubai. An independent worker visa in Dubai allows you to work and reside there. Furthermore, the renewal is after one or three years.
In addition to allowing freelancing in the emirates, this license has more benefits. One of them is the compliance to negotiate with different companies. Additionally, it does not require you to rent or purchase a workplace. For this reason, the freelance permit in Dubai carries lower expenses.
Besides, with the one-person worker permit in Dubai, you can operate independently in the free zones. They are lucrative commercial centers, so there are great job opportunities.
3. How can you get one?
In order to get a freelance visa in Dubai and start working independently in the UAE, you must contact us. We take responsibility for guaranteeing our clients' freelance work in Dubai. We also take care of promoting them so that they get multiple job offers and their income skyrockets from the beginning.
Now, to get a freelance visa, you must make your budget. The packages we offer range from AED 6,000 to AED 15,000. The price will depend on the granted benefits. For instance, with them, you can get residence, work permit, health insurance, among others.
On the other hand, the visa's renewal can be in one or two years, according to your choice. These are some of the prices that you should consider for freelancing in Dubai.
3.1 Steps to follow
That said, the first thing you should do is contact us and fill out the necessary applications in addition to submit the required documents. Among these papers, you must have your current passport and copies of it, as well as your updated resume. In case you work in the media field, you must provide your portfolio as well.
Additionally, you must have the acceptance letter from your sponsor (if you have one) and professional references that guarantee your excellence. An extra, but essential, are your academic records validated and verified by the entities in charge of it.
When you have finalized the previous procedure, you will have to wait a few days until the jurisdictions accept your applications. Afterward, you have to go to an indicated place to you in the free zone where your business will locate. It could also be at the UAE embassy in your country.
Finally, you will have to pay some required fees to be able to work independently in the UAE. Once you have paid them, it will be entirely legal for you to freelance in Dubai and start fulfilling your dreams in such a successful territory.
4. Careers and work fields allowed for self-employing in the UAE
While being self-employed in Dubai is typically profitable and highly sought after, only certain professions can use it. For this reason, here you can find out which work areas you can practice when you are self-employed in the UAE.
Media Activities
Education Activities
Tech Activities
Design Activities
Now, you will be able to see if your professional practice is among them. If not, you might consider studying one of those to exercise it in a not too distant future.
5. Which are the best tips to start your own business by freelancing in Dubai?
In this section, we will present to you the best advice for starting your business. Thus, from the beginning, you will be able to do it in an organized and assertive way, which will make everything flow excellently.
5.1 Be aware of your professional skills and strengths
Most people spend all their time worrying about what they should be doing right. When in reality, you have to focus on what you want to do. Something that fills your soul with joy when you take on a project!
How to do it? Evaluate your abilities, and do not worry about it from a business perspective.
To give you an example, they can be values ​​or skills that will plainly improve what you already know how to do well. Having empathy or ease of communication and good writing could be a good example. Likewise, having managerial knowledge can be a factor that makes you develop quickly.
Also, speaking other languages ​​such as Arabic, for instance, since you will be freelancing in Dubai. This will allow you to increase your clientele as there are no language borders. Responsibility and organization will make you a valued worker. Remember that each freelancer has his or her own strengths.
5.2 Freelance in your own country before moving to the UAE
If you learn to work independently in a comfort zone, it will not be as difficult for you to do it in a foreign country. Thus, you will learn how to increase your income and use the same techniques while self-employing in Dubai.
You should also save money and manage your finances correctly for the first few freelancing months. It may take some time to have regular clients or a significant number of projects.
Next, practice managing a tight schedule. Overwork (including demanding freelance projects) and responsibility for client products on a tight schedule will quickly teach you what it is like to run your own business.
Furthermore, be selective. It does not mean that you will be capricious when choosing, quite the opposite. It is about wisely selecting the best projects for you and those that will contribute to your growth.
Finally, take advantage of your free time to improve your freelance skills. Of course, do not forget to rest because it is essential to have good health. But if you get the chance, try to read or take more courses related to your career.
5.3 Keep discipline
Self-discipline is one of the main qualities of the most successful freelancers. Having the focus to stick to a task and get it done is easier for some people than others, but it is also a trait that can be cared for and cultivated.
Follow the steps you need to help you like minimizing distractions or writing to-do lists. As you work to improve your self-discipline, you will find that each day gets easier.
5.4 Set an appropriate workplace
Along with freelancing in Dubai, you can choose to operate from home. While there are benefits, you will also find challenges. If this is your choice, it will only work if you do the following:
First, your family or people living with you need to understand that you are working and you are not available to chat.
Moreover, never work in bed or at the kitchen table. Having a workspace will make all the difference.
Remember to take off your pajamas and dress up to go to work.
Nowadays, one overly usual thing is coworking spaces. In these places, you can find several options. Like from renting a small table to a full room reserved for your company.
5.5 Be as professional as you can
Spend substantial periods creating a stand-out profile as a freelancer; make it as detailed as possible. See your profile from the customer's perspective. Try to add as many details as possible. Besides, selfies are not the best option for a profile picture, do something that shows your professionalism.
Additionally, do not add knowledge or abilities that you do not possess. Bear in mind that a lie cannot be sustained for long and can lead to a negative experience for the entrepreneur. The result could end in a bad review or negative feedback.
5.6 Boost your work
Thanks to the Internet, it is possible to build a network and promote your freelance work. The use of social media such as Instagram and LinkedIn are excellent ways to foster skills, content, and become known.
However, remember that there is a world without connection. Participate in associations, congresses, fairs, and events. These places have always been a great way to find potential new clients, as well as showcase your work and even find people who offer complementary services to yours.
Also, do not forget about our talent pool. The purpose of which is precisely to boost the freelancer's job offers. This is a highly guaranteed option.
5.7 Set goals and be productive
What do you expect of independent work? Multiple people say, "I want more freedom" or "I want to be my own boss." Hence, start defining your goals and understand that they are different from objectives.
The capacity to create your own schedule and keep all of your commitments up to date can be difficult. Freelancing is different from working in an office environment: no one will check to see if you are doing your job.
Consequently, you will need to figure out what works to keep production and motivation levels high and to keep your schedule prepared with minimal delay. Try to be organized; it will save you a lot of time.
6. Get in touch with Connect Freelance and start your successful career in the UAE
In order to obtain your freelance visa, contact us. Send an email to contact@connectfreelance.ae. We will assist you quickly and start the process.
Lastly, if you want to post your services to start working, go to thetalentpoint.com and send your professional data to contact@thetalentpoint.com.
Please follow and like us: