Workers with a freelance visa in the UAE are constantly asked to work on projects that they are not qualified for. There are some debates about what is and is not acceptable in the online world, which can be confusing.
With our guidance, you will get the information you need about freelance visas in the UAE. The dos and don'ts of freelancing in the UAE will help you avoid any potential problems with your clients. It provides clear guidelines on what you should and should not do so that you can work safely and securely without any legal issues.
What to do before you start freelancing?
How to find your specific niche as an online worker in Dubai?
What to expect when you are starting as a freelancer?
What are the things you should do as a freelancer?
How to find your first client?
What are the things you should not do as a freelancer?
How to find an excellent job as a freelancer?
Why is freelancing in the UAE a great choice?
1. What to do before you start freelancing?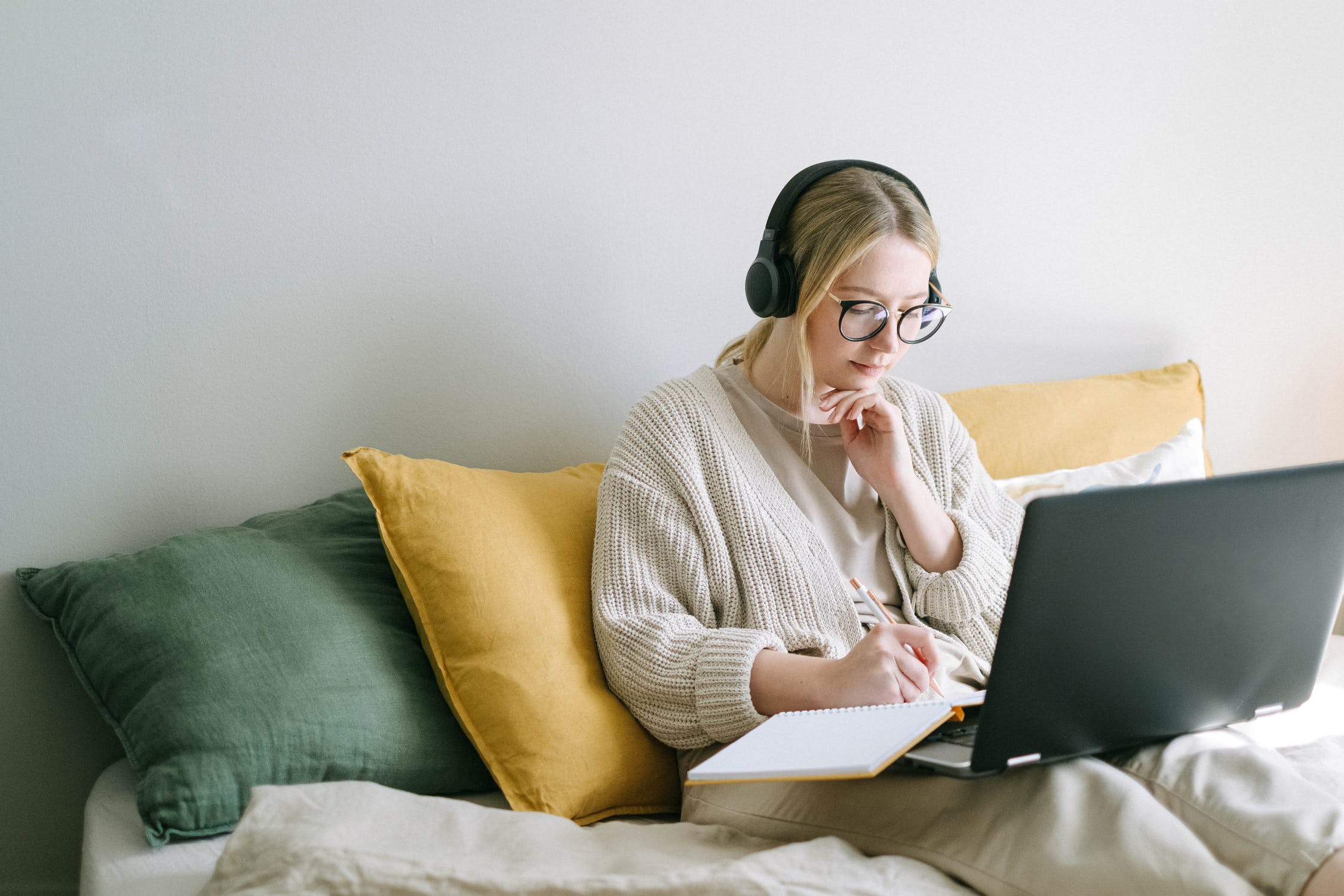 Before you start enjoying the benefits of having a freelance visa in the UAE, it is essential to know what to do. This includes getting a business plan, finding the right clients, and getting a work visa.
It is crucial to find out who will be your target market and how big they are. These factors will help determine how much you should spend developing your product or service to compete with other businesses in the market.
2. How to find your specific niche as an online worker in Dubai?
Finding your niche as a worker with a freelance visa in the UAE is one of the most critical steps to success. However, you need to know some things about finding your niche in Dubai.
Many people start their businesses with the hope of achieving success and making money, but they do not know where to start. The first step is finding your niche as a freelancer.
For example, if you are an interior designer, you can find clients who need interior design services and charge them. Or, if you are a photographer, you can find clients who need photography services and charge them for it.
3. What to expect when you are starting as a freelancer?
You need to prepare many things before you start your freelance career. First, it is essential to know what skills you need to succeed as a freelancer.
As someone with a freelance visa in the UAE, there are many opportunities for you to make money. However, if you want to be successful as a freelancer, you must have specific industry skills and knowledge.
Freelance can be very rewarding in terms of working hours and autonomy, but it is also very competitive and challenging because so many people want the same jobs as you do.
4. What are the things you should do as a freelancer?
Freelancing is a tough job, and you need to know what to do to succeed in this industry.
There are many things to learn, which can be overwhelming. Employees need a guide that walks them through the process of becoming successful in their profession once they have a freelance visa.
This is where our guide comes in. We will teach you the details you need to enjoy the advantages of having a freelance visa in the UAE.
4.1 Be patient
Freelancing can be an exciting path, but it takes time and effort to build your network. It is not just about writing or pitching for clients but about marketing yourself and building relationships with other freelancers.
The industry has grown during the last decade, which means that competition between freelancers has also increased. Freelancing can be a peculiar way to make money on your terms and take control of your career – but only if you put in the work and do not give up easily.
4.2 Be responsible
As an online worker, you are your boss. If you have a freelance visa in the UAE, you can work when you want and set your hours.
This is great, but it also means that you might be working in a less-than-ideal environment. This could lead to burnout and depression if you do not take care of yourself properly.
You need to remember that the community of people working from home is small, and there are not many resources available for them to help them succeed with their business or career goals.
4.3 Understand freelancing can be stressful
Freelancing can be a rewarding career and is fun and exciting, but it also comes with its own set of challenges. Finding the balance between professional, personal, and financial needs can be difficult when working on your own.
Online employees are often faced with finding new clients, and they have to work long hours to make ends meet. They also have to worry about their workload and whether or not they will be able to sustain their lifestyle.
The freelance lifestyle is becoming more popular, especially since freelancers can work in Dubai if they have a freelance visa in the UAE. Many benefits come with this type of work, such as flexibility and freedom, but freelancing can also be stressful at times.
4.4 Manage your earnings wisely
As an online worker, you will be constantly worried about your finances. You need to manage your money and stay on top of your bill payments.
If you are going to work online, you must have a budget with a savings plan. You should also know how to manage your spending to avoid debt or overspending.
4.5 Manage your workflow
One of the most significant benefits for people with freelance visas is the flexibility that it offers. Many people choose this career because they can work on their terms and hours. You can do freelance jobs at any time of day or night and on any day of the week.
Freelancers have more freedom than traditional 9-5 jobs because they can work when they want. They can take breaks when needed or take days off without worrying about what other people think or being reprimanded for talking too much.
4.6 Create a website or portfolio
A valuable step to becoming a successful freelancer is to build a professional website. The website should showcase your business and services. It should also attract prospective clients and engage them with your content.
A professional website is the first step towards becoming a successful worker. It should have a well-designed layout, engaging content, and simple navigation that will help you attract more clients thanks to your UAE freelance visa.
4.7 Grow your brand
Branding is the process of developing a personality and identity for your company, product, or service that sets it apart from other companies. Whether you are a local business, an established company, or have never thought about starting your own business, branding is essential to help grow your brand and increase revenue.
You need to know your clients and the benefits of having a freelancer visa in the UAE before offering any services. You will need to know how much work is involved, the target audience, how much time it will take, and what you are expected to do.
Many people do not realize that not all clients will be interested in their services. In other words, you need to discover what kind of activities you can do to attract more customers.
5. How to find your first client?
How do you find your first client? To find customers, you need to know what they want and how they want it.
First, you need to know what type of content people are looking for and where they are looking for it. If you have an idea of what people need or want, that is a good sign that you are on the right path.
To find your first client, start building up your portfolio. This will allow potential clients to see what kind of work you have done in the past and give them an idea of the quality of work you can provide.
6. What are the things you should not do as a freelancer?
Freelancers often make mistakes in their work, resulting in lost clients, lost money, and lost time. Because of this, freelancers must be extra careful to avoid any errors that could cost them their work.
Here are the things you need to avoid to succeed as an online worker. Keep these tips in mind to grow in the industry.
6.1 Do not undervalue your skills
Freelancers are often looked down upon for not having the same status as those who work in an office. This devaluation results from the lack of understanding of freelancing.
Freelancers are not just anyone who can work from home or remotely. They have to invest a lot of time and effort into their work. They need to be proficient in various freelancing skills such as writing, graphic design, marketing, etc., so they can provide value to their clients.
Do not devalue yourself. Freelancers should never think they are worthless or not worth anything just because they do not have a full-time job or because they are working for themselves rather than someone else. They should be proud of their work and what they can accomplish in the marketplace.
6.2 Avoid arguing with clients
Arguing with clients is a sure-fire way to lose a client. It is best to avoid arguments because it can lead to a bad reputation for the firm.
Some of the ways you can avoid arguments with clients include having clear and concise objectives, getting clients involved in the process from the beginning, and providing them with options for their needs.
6.3 Do not set unrealistic expectations
It can be challenging for clients to find out if someone is telling the truth about their products or services when they make promises they cannot keep. It is essential for freelancers to be honest about their capabilities and limitations so that consumers do not feel misled by false promises.
The most important thing for workers who want to establish trust with their customers is being honest about their promises. At the end of the day, those words have to be kept in line with what the freelancer offers.
7. How to find an excellent job as a freelancer?
Freelancing is a great way to make money on your terms. It also allows you to be your boss and work with the people you want to work with.
It is not easy to find an excellent job as a freelancer, especially if you do not have any experience. Many factors go into finding a career as a freelancer, and it is not just about how much money you can make.
The best way to find jobs is by networking with people in the same situation as you, researching companies that might be hiring for the type of work you want to do, and asking friends or family members.
8. Why is freelancing in the UAE a great choice?
Freelancing in the UAE is an excellent choice for many people. It is an opportunity to start your own business and make your hours. It also provides opportunities for people looking for different types of work from traditional jobs.
Freelancers in the UAE can find work with companies that need content writers, graphic designers, and other freelance professionals. They can also find work on their own by building up their portfolio and reaching out to companies independently.
Freelancers love to work. They love the flexibility and freedom that comes from self-employment, but they often feel overwhelmed by the process of finding work. Connect Freelance is a website that helps freelancers find jobs and connect with clients in their field of interest. It also provides a space for workers to set up their profiles and learn about other opportunities.
Would you like to contact us to obtain more information about the freelance visa? Our experts can help you with any doubts about your online working necessities. You can also use our number (+97143316688) or email (connect@freelance.ae) to speak with us at any time of the day.
If you need a job, be it a part-time or full-time position, we want to hear from you. We can help you pursue your dream job. Visit thetalentpoint.com or send us an email at contact@thetalentpoint.com to learn more.
Please follow and like us: