Ready to explore self-employment and tap into the world of freelancing?
If the answer is yes, then this write-up is tailored for you, offering comprehensive insights into the top home-based business ideas in UAE.
In the rapidly evolving landscape of 2023, freelancing presents a golden chance to harness your skills and passions while enjoying the comfort of your home.
Whether you're an experienced professional or taking your first step into the realm of freelancing in uae, here are 10 exceptional freelance business ideas that can ignite your entrepreneurial spirit and open doors to success.
So, let's begin!
Enrich Your Entrepreneurial Journey with These 10 Home-Based Business Ideas in UAE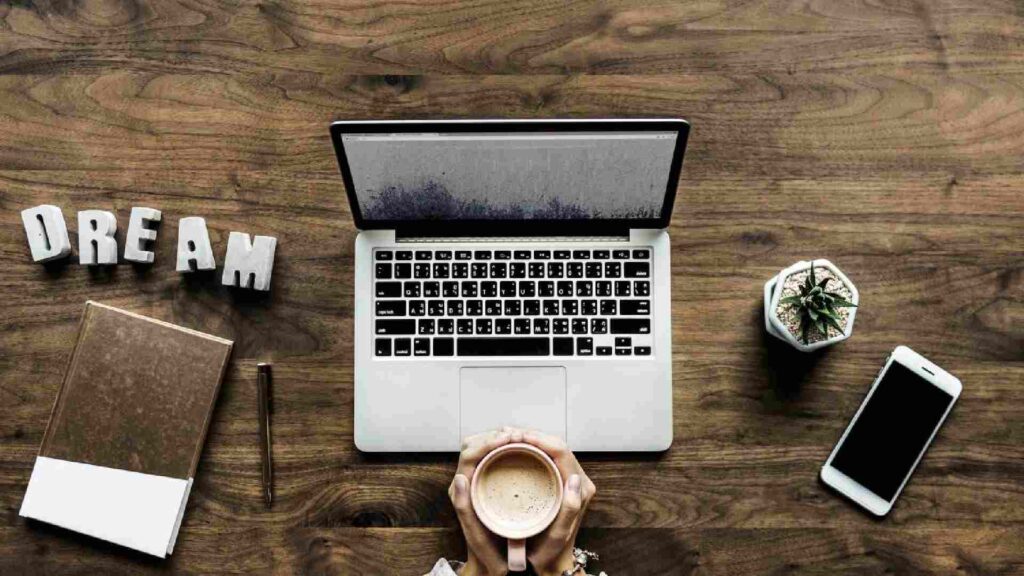 1. Freelance Writer: Crafting Words for Success
If words flow effortlessly from your fingertips, freelance writing is a domain of boundless potential. Transform ideas into compelling articles, blog posts, and captivating website content for clients spanning a wide array of industries. As you master the art of communication, watch your words turn into a thriving home-based business. Leverage this home business idea in UAE to create a steady stream of captivating content that engages audiences and drives growth.
2. Website Developer: Building Digital Destinations
In the rapidly advancing digital age, the realm of web development stands tall as an influential freelance avenue. Utilizing your coding expertise, you have the power to infuse vitality into websites that seamlessly blend visual allure with exceptional functionality. As you embark on this journey, your ability to transform concepts into interactive online platforms takes center stage, positioning you as a driving force in molding the digital identity of both enterprises and individuals. Delve into the realm of online business opportunities in Dubai, where you will orchestrate harmonious user experiences and give life to digital aspirations.
3. Marketing Consultant: Navigating the Digital Odyssey
Embark on a dynamic journey as a marketing consultant, guiding businesses through the intricacies of modern marketing. Craft data-driven strategies that seamlessly integrate social media finesse, SEO expertise, and content marketing wizardry. Your role is to ensure brands conquer the digital realm with impact. By deciphering analytics, identifying target audiences, and devising compelling campaigns, you empower businesses to flourish amidst evolving consumer behaviors and digital trends.
4. Narrator for Audiobooks: Enchanting Through Voice
If your voice holds the captivating power to mesmerize, consider the art of narrating audiobooks. As a freelance audiobook narrator, you breathe life into characters and narratives, captivating listeners with each word. Through vocal modulation and emotion, you transport audiences to captivating literary worlds. Whether narrating fiction or nonfiction, your artistry enriches storytelling, providing a new dimension of entertainment and allowing people to enjoy literature on the go.
5. Online Tutor: Illuminating Minds Virtually
Step into the role of an online tutor and illuminate minds with your expertise. Whether it's academic subjects or specialized skills, your guidance empowers students of all ages to excel. Through virtual classrooms and interactive tools, you tailor learning experiences to individual needs, fostering growth, confidence, and impactful educational journeys.
6. Graphic Designer: Crafting Visual Symphony
Unleash your creativity as a freelance graphic designer, crafting visual experiences that resonate. From logos to marketing materials, your designs convey messages, evoke emotions, and leave a lasting impression. With artistic flair and mastery of design software, you transform ideas into compelling visuals that enhance businesses' aesthetics and help them stand out in a digital landscape.
7. Digital Marketing Services: Empowering Online Triumphs
Navigate the dynamic world of digital marketing, offering comprehensive solutions encompassing content creation, social media strategies, and email campaigns. By understanding target demographics, analyzing trends, and curating engaging content, you empower businesses to thrive online. Your role extends beyond promotion – it involves building brand loyalty, driving conversions, and fostering meaningful digital connections.
8. Data Entry & Virtual Admin Support: Organizational Alchemy
In the digital age, your meticulous organizational skills shine as a virtual admin and data entry expert. Streamline daily business functions, from spreadsheets to emails, ensuring seamless operations and efficient data management. As a vital support system, you free entrepreneurs from administrative burdens, enabling them to focus on growth and strategy.
9. Video Editor: Shaping Visual Narratives
Harness your creative finesse as a freelance video editor, crafting narratives that captivate. Through skillful editing of raw footage, effects, and music, you bring stories to life on screen. Expertise in pacing, storytelling, and visual aesthetics captivates audiences, invoking emotions and conveying messages effectively. Your videos engage and resonate, adding a dynamic layer to digital content.
10. Game Development: Forging Gaming Frontiers
Combine your passion for gaming with technical prowess in game development. Create immersive gaming experiences that captivate players and offer an escape to exciting virtual worlds, showcasing your innovation and creativity. Venture into the world of game development and embark on a journey to captivate gaming enthusiasts and make your mark on the ever-evolving gaming industry.
Navigating the Freelance Horizon
As you delve into the dynamic world of freelancing, remember that each venture requires dedication, continuous learning, and an unwavering commitment to excellence. Your journey towards a thriving home-based business in the UAE begins with these remarkable freelance business ideas. There are many freelance industries in UAE from where you can start your career. Embrace your passion, leverage your skills, and make 2023 a year of entrepreneurial triumph in the realm of freelancing.