Working as a freelance photographer in Dubai can be financially rewarding, but it is not easy for beginners. There are tons of photographers in Dubai, and it is hard to stand out from the crowd. With competition so fierce, finding clients is a challenge.
We will give you the tips you need to become a successful freelance photographer. Here is how you can achieve your goal:
What is a freelance photographer?
Why do you need to be organized to succeed as a photographer?
How to start your photography business as a freelance photographer?
Can you stay motivated in your photography career?
How to find clients for your photography project?
What is the best way to get paid as a photographer?
How can you market your photography business?
What is the best camera for your photography business?
1. What is a freelance photographer?
Freelance photography is a great way to make money and build a portfolio. It allows photographers to work on their terms and be their bosses. They can choose when they want to work, what projects they want to take on, and how much they earn.
A freelance photographer is someone self-employed in photography. They usually work online for themselves or for a company that hires them for assignments or projects. Some freelance photographers may also be employed by one company but work as independent contractors, meaning they are not considered employees, just freelancers.
Freelance photographers are typically employed by companies that need them to take photographs for various purposes like advertising campaigns, product catalogs, and magazines. It is not uncommon for freelance photographers to have multiple clients at once.
2. Why do you need to be organized to succeed as a photographer?
Organizing your photos and editing them can help you grow as a photographer. You should have a system in place that makes it easy for you to find the images you need when you need them.
Having editing software that is simple to use and reliable is an essential part of taking great photographs. With such a tool, you can spend more time taking high-quality pictures and less time figuring out how to do it yourself.
While some people might get by with just their camera and editing software, many professional photographers will use photo editing apps on their phone or iPad. These apps are easier for beginners because they offer filters and effects, making it easier for photographers to create professional-looking images.
3. How to start your photography business as a freelance photographer?
As a legal freelancer, you have to be prepared for the work that comes with it, as there are many things to consider. Some of these include: what type of business you want, how much money you want to make, and how much time you want to work.
If you are thinking about becoming a freelance photographer and starting your own photography business, you need to take the first step. When thinking about what type of photography business you will run, it is essential to think about the kind of work you want to do and how much money you want in your pocket.
4. Can you stay motivated in your photography career?
It is hard to stay motivated as a freelance photographer. You might be feeling unmotivated and discouraged because of the lack of progress and slow development.
However, creating a motivation strategy for your photography career is vital to success. Without it, you will never make it anywhere.
The best way to stay motivated is to keep your eyes on the prize, and that prize is your dream job. With our guide, you can quickly achieve your goal by following these steps.
4.1 Find new ways to express yourself
The world of photography has seen a significant shift in the past few years. The digital revolution has made it possible for anyone to take a picture and share it with the world. With this, photography is no longer just about capturing moments but also about creating them.
You can create content for different purposes, such as personal projects or commercial projects as a freelancer in Dubai. Be sure to stay true to who you are while still being professional in how you present yourself on camera or in print.
4.2 Look for new challenges
It is easy to get stuck in a rut and not think outside the box. This can be especially true with photography, where you can often feel limited by what you know and what your camera is capable of.
It is essential to try new things, even outside of your comfort zone. It could be as simple as taking pictures of people in unusual places or taking photographs at night instead of during the day.
4.3 Use the internet to find inspiration
Thanks to the internet, you can find artistic inspiration everywhere. This has made it easier for artists to share their work with the world and gain new followers and fans.
There are a lot of shortcuts to find creative inspiration online. Some of these ways include: Browsing through Instagram, checking out your favorite artists' portfolios, and looking at trending hashtags.
4.4 Do not always seek perfection
Art is not meant to be perfect; it is intended to be creative.
The idea that art should be perfect has been a popular one since ancient times when artists were expected to create aesthetically pleasing and technically perfect works. However, the perfectionist standards have changed over time as new techniques have emerged and become famous. More recently, the idea of beauty has taken on a much different meaning, with many artists opting to create imperfect pieces of work that are more relatable to their audiences.
4.5 Share your creations online
The internet allows us to share our creations with the world. We do not have to be limited by geographic boundaries to find freelance work in Dubai.
We can take advantage of this by sharing our creations and getting feedback from others on them. This is also a creative way to get your work out there and get people interested in it.
You can upload your creations to online forums or post them on social media sites like Facebook, Twitter, and YouTube.
4.6 Gain inspiration
To create a piece of work, we need to be inspired by other people's work. We need to see what others have done in their field and take inspiration. These people have inspired many others to follow in their footsteps and pursue their dreams.
Look at the work of other famous people and gain inspiration from them.
5. How to find clients for your photography project?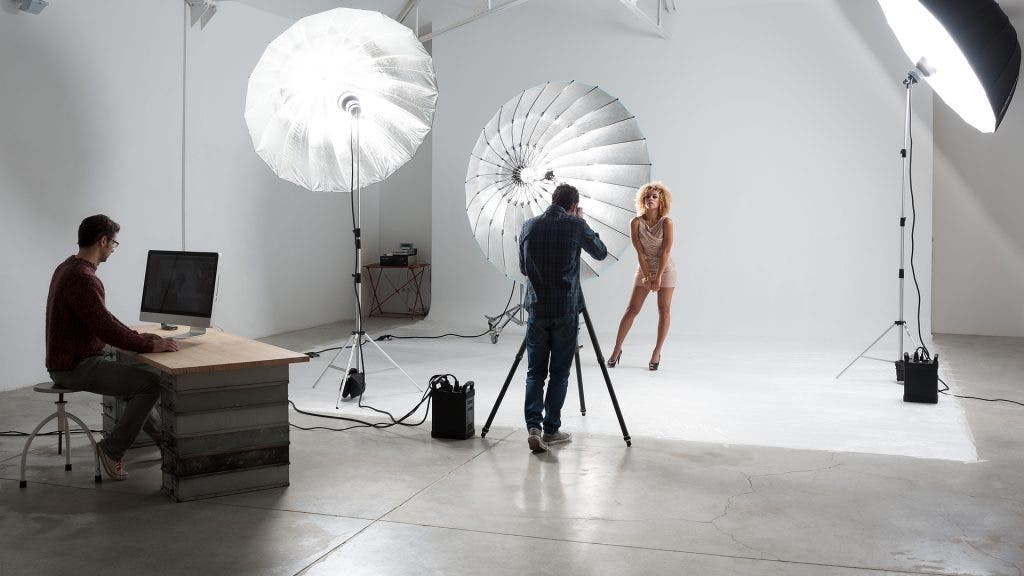 There are many ways to find clients as a freelance photographer. One of the most effective ways is to use social media and online platforms.
There are a lot of online platforms that can help you get your photography business off the ground. You can also use networking events and conferences to find potential clients.
Photography is a great hobby, but it is also a business with the potential to make money like any other industry. You must figure out how to find clients for your photography business so you can make sure you are a good reward for all the hard work and time spent on it.
6. What is the best way to get paid as a photographer?
Freelance photographers are always looking for new ways to make money. There are a lot of answers for business owners, but there are some common strategies that can help you increase your earnings.
Becoming a freelance photographer is not easy. However, if you are willing to do the work, there are plenty of opportunities for those who want to become professional photographers.
Some of the best ways to make money as a freelance photographer include photography contests, selling images on stock websites, licensing images for print advertisements or other marketing campaigns, and selling prints at your local coffee shop or gallery.
7. How can you market your photography business?
Marketing your photography business is challenging. Finding the best ways to grow your freelance network with many options can be difficult.
It is time-consuming and expensive to hire professional photographers for every single task. You need a better way to market your project and generate more leads.
We can help you with the process. It may take time, but you can grow your project by receiving our help.
7.1 Have a plan
You have to create a plan thinking about your freelance skills. This includes deciding on the campaign's objectives, the audience you want to reach, and what your budget is.
It is essential to have a clear vision for your marketing efforts to plan ahead. To get started, you need to identify your target market and know what they are looking for. You also need to develop a strategy that will help you reach them and create content that will resonate with them so they will be more likely to buy from you.
While there are many ways to create a marketing plan, the most common is using an organized spreadsheet. The spreadsheet will allow you to easily track your progress, make adjustments as needed, and measure your success.
7.2 Create a website
A website is a powerful tool that you can use to promote your projects and attract potential clients. It is an effective way of getting your work in front of the right people. A website also helps establish credibility and brand identity for your company or business.
With websites, you can showcase your work, share links to other websites, and even create landing pages for specific projects. Social media can also provide a platform for sharing your creative ideas with others and gaining more exposure that way.
7.3 Know your audience
Taking care of your audience is one of the things you need to know as a freelancer. To create the kind of photos your audience will love, you should first understand who they are. You should think about what they like, what they want to see, and other demographic factors.
Understanding your audience can be difficult, but it is essential to do before creating content for them. There are several ways to conduct surveys and other methods such as interviews and questionnaires.
7.4 Think about what makes you different
If a buyer does not see a difference between you and your competition, they will not likely work with you. This is because it is difficult for them to justify the extra effort and time it would take to choose your project.
There are many ways to stand out from the competition and differentiate yourself from the rest of the market. One way is by creating a personal connection with your buyers and creating an experience that makes them feel like they are getting more than they paid for.
To do this, you need to generate content that is unique and engaging to your audience while also being highly relevant. This means keeping up-to-date with the latest industry trends and concerns so that you can develop photography skills that will become a trendsetter in its category.
8. What is the best camera for your photography business?
Professional photographers usually have a few cameras at their disposal. But when it comes to choosing which camera to use for your business, it can be a difficult decision.
You have to consider many things when looking for the best camera for your photography business. You need to know what type of photography you will be doing, the size of the photos you take, and how often you need to take pictures.
One of the most important considerations when choosing a camera is whether or not it has an adjustable aperture ring. This feature allows photographers to control depth of field and achieve different levels of control in their photographs.
Freelance is a way of life for many people around the world. It has given them the freedom and flexibility to work when they want, where they want, and with whom they wish. This freedom comes at a price: it requires a lot of time and effort to find clients that are suitable for you. However, to simplify this process, Connect Freelance helps workers connect with potential clients.
Do you want to learn more about obtaining a freelancer visa for photographers? You can contact us using our number (+971 43316688) or email (contact@connectfreelance.ae) at any time. We are available 24/7 and will always respond to your queries.
TheTalentPoint is an online company that connects people with jobs. We offer plenty of career opportunities for those interested in changing their career path or getting a new job. Go to thetalentpoint.com or send us an email at contact@thetalentpoint.com to know more.