Thanks to a work visa for Dubai, citizens of India can reside and work in the UAE. As for any foreigner, the requirements and the process are simple but you need a sponsor. In addition, you will have to comply with a medical examination to rule out any contagious disease that does not allow you to reside in Dubai.
In this article, we will show you the requirements, eligibility, and process to obtain this type of visa. Also, what are the cost of employment visa in Dubai and some aspects of the Freelance visa. Let us see:
What is the Dubai work visa for Indian workers?
Who can apply for a work visa in Dubai for Indian citizens?
Requirements for a work visa for Dubai
Visa Freelance as an alternative to the working visa for Dubai
Connect Freelance is the best choice to get a job visa in Dubai
1. What is the Dubai work visa mean to Indians?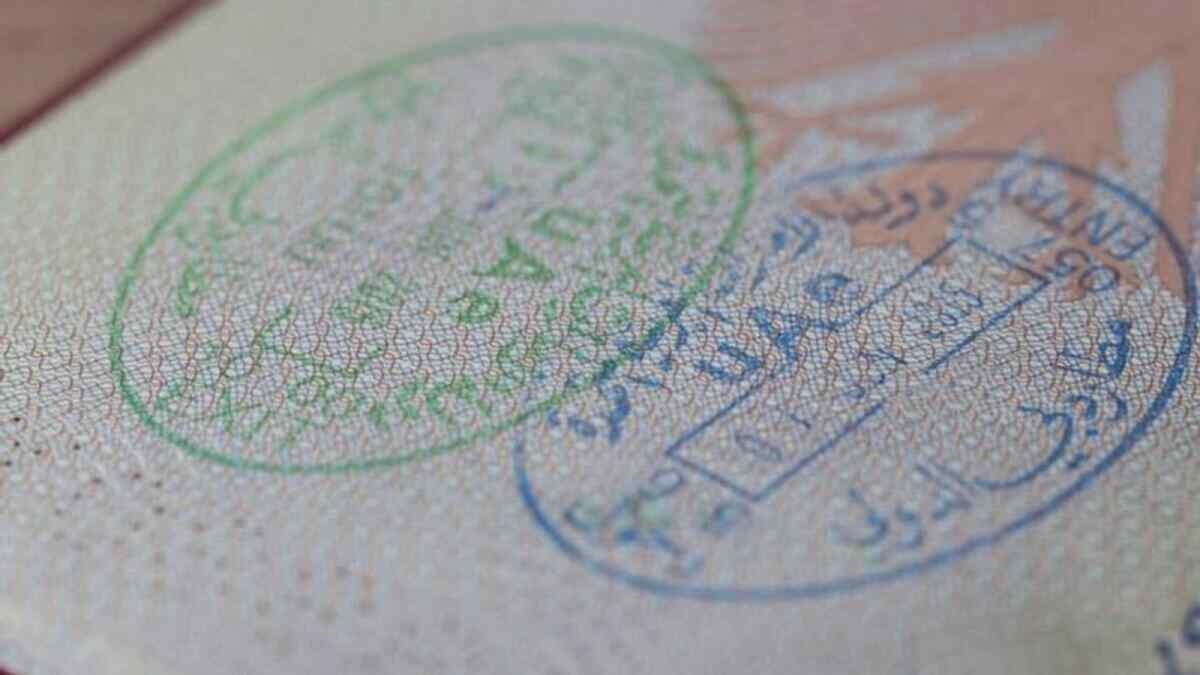 The work visa for Dubai allows Indian citizens who have the personal qualifications to work in the UAE. That is, for those citizens who are expert technicians, executives, or other professions that help economic growth. Consequently, one of the main requirements to obtain one of these visas is to get a job in Dubai.
In this sense, the person in charge of requesting this visa will be the employer who has hired him. This means that to obtain this visa an Indian professional must have a sponsor in Dubai. However, with a freelance visa, you can also work in Dubai without a sponsor.
You can also apply for a 60-day job visa in Dubai and start working immediately. However, during this period, you will need to process the UAE employment and residence visa.
1.1 Types of working visa for Dubai
Before the Dubai work permit, you will need to obtain a visa to enter the UAE. Some of these visas include the following:
Visit visa.
Entry permit visa.
Tourist visa.
Multiple entry visa.
Student visa.
Visa for medical treatment.
Thus, you need to first process an entry permit to then be able to reside in the country.
2. Who can apply for a work visa in Dubai for Indian citizens?
If you are an Indian citizen who wants to obtain a work visa for Dubai, you must meet the requirements. However, you can work using legal permission until you get your visa. The conditions to know if you need this type of visa are the following:
Receive a job opportunity while in Dubai on a non-work visa.
You received a work contract while you were in India.
He wants to change jobs to another company in Dubai.
There are centers outside the UAE where you can start the application process. In addition, for a change of employer, the latter can request permission for you if your contract was terminated.
2.1 Application process for Dubai work visa from India
The application process for the work visa for Dubai must be completed by your employer. In addition, you also assume each of the fees for the visa process, which consists of the following:
The company that hires you must first receive approval from the Ministry of Labor (MOL). This is mandatory for those who want to hire a foreign worker.
Once the approval is received, the MOL issues an entry permit with a validity period of 30 days.
Then, the employee must travel to Dubai and will have a period of two months to obtain a residence visa. As a result, the employer must start the application process as soon as you arrive in Dubai.
The worker will then need to go to an identification service center to obtain an Emirates ID. To do this, you must provide a valid passport and entry visa.
The next step for the employee to complete is to go to a licensed hospital where they will undergo a mandatory medical exam.
Next, the employee must process the residence visa at the local emigration authority.
Likewise, the worker must file the necessary documents with the DNRD (Dubai Department of Naturalization and Residence). Right there they will stamp your residence visa in the passport.
In this way, you will be able to get a UAE work visa for Indian workers.
2.2 How long does the process take to obtain a work visa for Dubai?
Unlike the UAE employment visa processing time in 2020, the process is currently faster. In the case of entry permit processing, it may take between 3 and 7 business days. In addition, although you have 60 days to process the work visa, this is a reasonable time, as it may take less time.
2.3 Dubai Work Visa Fees for Indian Citizens
Dubai work permit visa fees for Indian citizens may vary but generally, the initial approval costs AED 200. However, the approval of the new permit varies in cost according to each of the categories. Thus, the rates would be as follows:
AED 300 for the first category of workers.
In the case of the second category, it is divided into level A (AED 600), level B (AED 1,500), and level C (AED 2,000).
In the case of category 3 and workers over 65 years of age, the cost will be AED 500.
However, it is the employer who must cover the 2 years employment visa Dubai price.
2.4 What could be the average price for your 2 years employment visa in Dubai?
Roughly the cost for your 2-year employment visa will cost you around 7.5k to 9k depending on the UAE Laws rules and regulations.
2.4 What is the validity of the work visa for Dubai?
The Dubai work permit is valid for 30 days with the possibility of extending it for an equal time. However, during that period, the employer must process the residence visa, the Emirates ID, and the labor card. Additionally, a residence visa can be issued by the authorities for a period of 1, 2, or 3 years.
2.5 Is a work visa for Dubai from India renewable?
Each of the UAE residence visa types is renewable for the same period of the same application. However, your sponsor or employer must apply for renewal 30 days before your visa renewal is due to end. However, there is a grace period during which the employer can carry out the process after the expiration date.
This process is the same as applying for the first time.
3. Requirements for a work visa for Dubai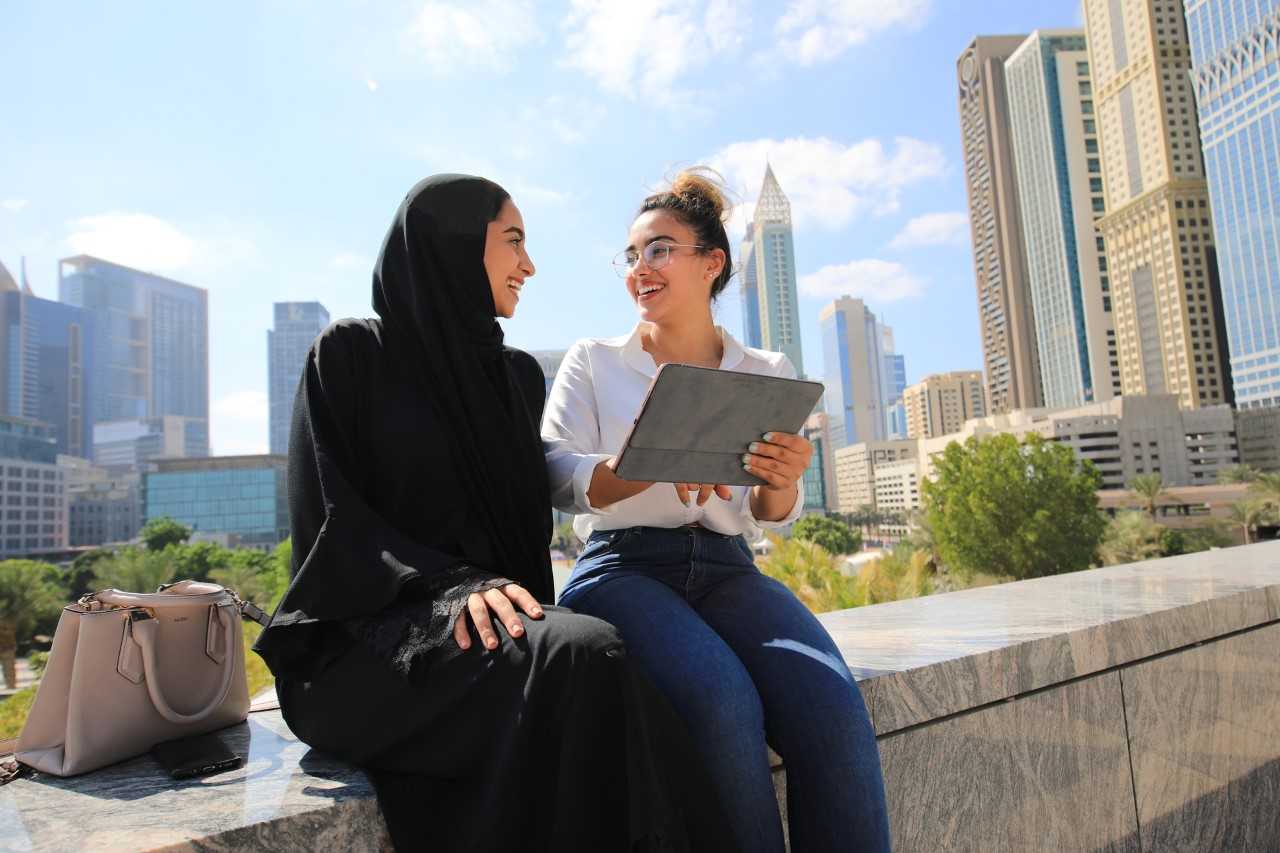 Apart from the documentation for the Dubai work visa for Indian workers, you will also need to pass some medical tests. Please note that as an Indian citizen you will need both a residence visa and a work permit. Therefore, you must submit the following documentation:
Fill out the application form.
Original and copy of your passport.
Same-size passport photo.
Copy of company card.
Health certificate.
MOL Entry Permit.
Proof of payment of the cost of an employment visa in Dubai.
In addition, apart from the above documents for the work visa you also need the following for the work permit:
The employment contract is signed by the company and the employee.
Original and copy of the passport.
Birth certificate.
Marriage certificate (if necessary).
Proof that you reside in Dubai.
Financial solvency test.
Apart from all this documentation, you must also present a document that proves that you have passed the mandatory medical tests.
3.1 Medical test
To obtain your residence in the UAE you must pass the medical exams. Each of the tests must be carried out in a health center authorized by the Dubai government. This process is mandatory both for the first-time application as well as for the renewal of the work visa for Dubai.
Some of the medical tests that you will have to undergo to obtain the visa and the permit:
Blood test.
Chest x-ray to rule out pulmonary tuberculosis.
Hepatitis B.
Syphilis.
Therefore, it is recommended that you take this type of test before you arrive in the United Arab Emirates. These tests are mandatory since if they present some communicable diseases, they will have to leave the country.
4. Why Freelance Visa can be a great alternative to a working visa for Dubai?
Instead of looking for a work visa for Dubai, you can apply for a freelance visa as an alternative.
Because of the following reasons
This visa is as good as a residence visa.
The process to obtain this type of visa is very simple and easy.
You do not require a potential employer to apply Visa for you rather you can apply for this Visa for yourself.
You can fly to Dubai once the Visa is approved.
You can find freelance work for yourself in this optimistic opportunistic market or even try working for another employer if you seem fit.
Therefore, you get a pool of your own choice to do whatever you want. In this way, you obtain your residence in addition to the other benefits that the Freelance visa offers to those who possess it.
With this type of visa, you will be able to enter Dubai and look for some kind of work and you will not need a sponsor to obtain it. Some of the jobs you can do with a Freelance visa are the following:
Website Builder.
Content Creator.
Digital Marketing.
Advertising manager.
Event manager, among many other jobs.
Note – Here Anyone who is in any profession can apply for this Visa.
4.1 Benefits of a Freelance Life
Working as a Freelance in Dubai allows you to have the freedom that you will not have if you work in an office or company. Therefore, the freelancer lifestyle can be a good choice for your career. In addition, you can get these benefits:
This visa allows you to work in one of the best places in the world (which is Dubai). Plus, you can work from anywhere if you want.
Improve your career. Working independently will allow you to choose your most attractive clients and projects. Consequently, you will be able to strengthen your career and enrich it even more. Additionally, you will be able to update your portfolio, which will help you obtain even more clients.
Earn higher profits. Unlike the UAE work visa for Indian workers with the Freelance, you will be able to earn more. This is because as you will work for several clients you will not have to receive a salary established by a company.
Be your own boss. You will also have greater freedom and independence without having to be governed by a schedule. Also, you are responsible for each of your decisions and your work habits. This is a substantial advantage of a Freelance visa.
Sponsor your family. With this type of visa, you can also act as a sponsor for your relatives to obtain a residence visa. Hence, you can sponsor your parents, children, or spouses. However, you will need to provide proof that you can provide for the subsistence of your family.
The balance between work and family life. Working independently allows you to establish a balance between your family life and your work. This is something that you do not get with a routine 8-hour-a-day job in an office or company.
If you are an Indian citizen you can work in Dubai through a Dubai Work Permit which you can easily obtain. However, you will need a sponsor who is the person or company in charge of making the request and covering the costs. In addition, you will have to provide certain requirements demanded by law within which a medical examination is required.
As an alternative to a work visa, you can opt for a Freelance visa. Connect Freelance is the only company authorized for this type of visa. In this case, you will simply have to send us your complete documentation and we will carry out the process for you.

Do you want an opportunity to come to Dubai and start your career here, Then find a sponsor for you or contact us to apply for Freelance Visa
We provide you with two means to contact us in case of doubts or queries. One of them is the telephone number +971 43 316 688, or through our email contact@connectfreelance.com. Also, read about our terms and conditions and privacy policy to know more about us.
The opportunities offered by companies in the United Arab Emirates await you at thetalentpoint.com. You just need to register or update your profile to opt for the one that suits you best. You can also send your work references to the email contact@thetalentpoint.com.