All UAE workers formerly had full-time, visa-related contracts. If you were laid off from your job, you had to leave the country. All of that is abruptly altering, and a recent survey ranked Dubai as the 8-best location worldwide for freelance workers. The hiring of freelancers in the country's digital sector is forecast to expand by 197% in 2022, according to research. Consequently, as you observe, there is a huge need for freelance jobs in Dubai at the moment.
In this article, we will be talking about the top freelance jobs in UAE. The government sought to encourage a self-sponsored freelance workforce even before the pandemic hit. Free zones have made it easier and less expensive for freelancers to start a business. In order to do this, specific licenses must be established and can be obtained from the relevant authorities. Because of their assistance, freelancing in Dubai is currently quite profitable. Some of the greatest freelance jobs in Dubai are here below:
Personal Trainer and Sports Instructor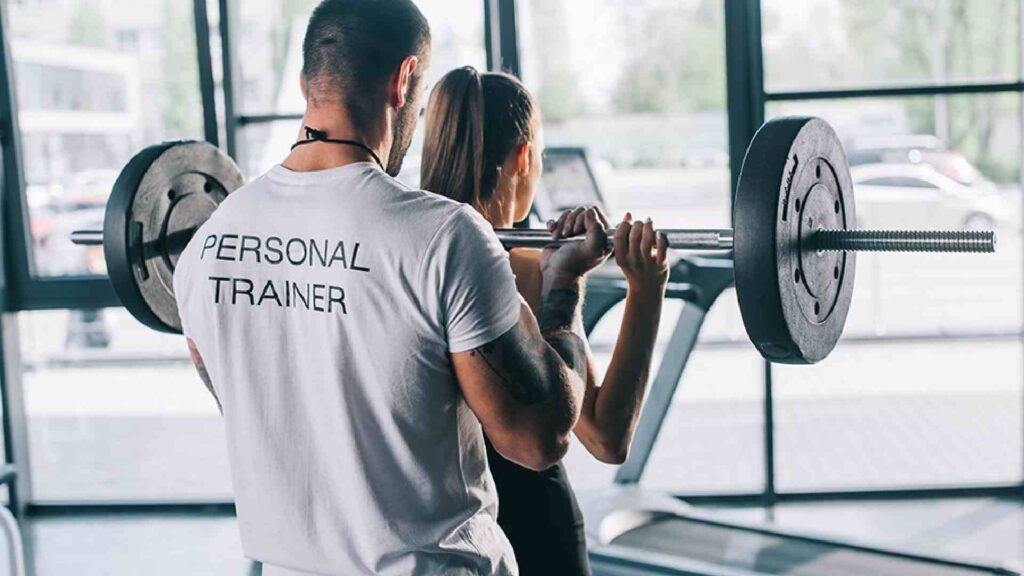 The top freelance jobs in Dubai are thought to be held by personal trainers and sports instructors. Usually adept in a certain activity or sport, expert instructors attempt to communicate their expertise and understanding to others. Because they will be working with students of all ages and ability levels, instructors must be adaptable. People who desire to work extra night or weekend shifts outside a regular job will do particularly well in these types of occupations.
To find the ideal best freelance jobs in UAE within the personal trainer and sports instructor industry, you must:
Licenses: You work in the wellness and fitness industry, thus you need to obtain licenses before you can lead training sessions and prove your knowledge. You can check this off your list by looking up a reputable organization online or close by. Depending on how comfortable you are in the topic, you will decide whether to attempt the exam right away or register in a program that will give you everything you need to know for passing the exam and manage your clients. To join, you must be at least 18 years old and hold a high school diploma or an equivalent certificate.
Certificate: Certifications and licenses are two different ideas. Having a certification demonstrates that you have the abilities essential to instruct people on how to enhance their fitness. Having a license proves your ability to operate legally in your region. A license is mandatory for personal trainers, however there is no universally acceptable standard. In the UAE, to find part time/freelance jobs in Dubai, freelancers must obtain their proper visa.
Workspace: Finally, you must find the ideal space to start providing your fitness or sports instructor knowledge. In the region, there are countless gyms and sports institutions to work.
Online Tutor/ Teacher
Tutoring or teaching is one of the best freelance jobs in Dubai. You can work as a freelance tutor and teach students in-person any subject they need assistance with. You plan every meeting with specific customers, provide independent support and direction, and assist in creating learning resources related to the subject being covered. While other tutors design new worksheets and resources for learners to use, other independent tutors only use pre-existing materials, such as tasks for homework.
The work of a freelance tutor can happen online or in person, so it makes it one of the best online freelance jobs in UAE. Although remote jobs are more prevalent, some families and pupils prefer to work with private tutors rather than enrolling in a nearby tutoring program. Freelance instructors can find employment in many academic areas and grade levels. Since the scope of this job is big, tutoring is a top freelance industries in the area.
The fundamental requirements for working as a freelance tutor vary according on the difficulty of the subject. A high school diploma is usually necessary for positions tutoring students in grades K–12; whereas instructors for college students typically need a bachelor's degree in an equivalent profession.
The more instructing or tutoring skills you have, the simpler it will be to find freelance jobs in Dubai. This, because expertise can be beneficial in this field. You might require a webcam, a fast internet connection, plus a quiet setting if you tutor online. Being a freelance tutor demands excellent communication abilities, attention to specifics, the capacity to pick up new information fast, and the capacity to modify your teaching strategies to take into account any unique needs your pupils may have.
Hair & make-up Artist
A makeup artist who works independently versus working for a studio, salon, or publishing organization is known as a freelance makeup artist. For a wide range of clients, including pros who work as actresses or models and regular people attending an event, these people design looks and apply cosmetics. In other words, they don't work continuously but rather only when their clients ask them to.
People can use a number of products and application methods to help them achieve their desired look. They depend on their technical abilities and methods to provide various makeup applications. Freelance makeup artists may go to their clients' homes, attend the sites of events, or operate a private studio.
Consider the following guidance to help you find clientele and develop your makeup-relating freelance jobs in Sharjah:
If you operate as a freelancer, having managerial and administrative skills may be essential. Since you are in control of your schedule, can obtain new tools and things on your own, and can develop a marketing strategy, organization enables you to perform these numerous tasks without supervision or assistance.
Word-of-mouth advertising allows customers to tell others about their wonderful interactions with you. Think about asking for online testimonials from clients or social media mentions from clients who use your cosmetics.
Web Designer/ developer
A freelance web developer is a specialist who creates websites for specific clientele. Typically, they determine the graphic components and plan the page layout while taking the client's branding requirements into account.
While some designers choose to build up a diverse portfolio of projects, others prefer to concentrate in a certain industry, like the hospitality or recreation sectors. through their own administration tools, they keep an eye on their clients, and they sell their services through a number of networking strategies.
People in the UAE can make from AED 15,000 to AED 30,000 per month working as freelancers online. In accordance with the client's selected website design, designer rates change. An e-commerce website takes about four weeks to build and can cost anything from AED 8,000 to AED 25,000.
The benefits of starting freelance visa jobs in Dubai include the following:
Plan out your responsibilities both personally and at work. Beginning a freelance career gives you the freedom to decide how much time to devote to work-related tasks vs leisure ones. Time might be set aside for rest and leisurely pursuits.
List your company's operating practices. You can create a daily schedule, manage your own daily tasks, and determine a payment policy. As a result, you may establish the best working environments for clients and contractors.
Continue to learn new talents. As an independent web designer, you can develop your skills by working on projects that require a variety of innovative techniques and tools. Each assignment is a wonderful chance to improve your communication and teamwork abilities.
Content Writer/Journalist
Freelance journalism refers to as reporting for newspapers on an on-demand or recurring basis under contract. A freelance journalist may be compensated by the word, the hour, or the task itself, according to the terms of their contract with the media outlet. Every branch of journalism, including games, current affairs, and recreation, employs freelancers.
The same rules apply to all forms of reporting, and individuals who engage in freelance journalism will have to do the same background checks as media employees. The best journalistic tools might be helpful, but it is also critical to comprehend the demands of the position.
As an alternative, a freelance journalist can finish the story and then pitch the finished product to editors of other news organizations. As the media they are proposing to has not yet committed to pay them, the writer would frequently in this situation merely provide a summary of their piece.
When bidding for an exclusive article, there can be substantial competition, and freelancers are free to decide which media source they sell their pieces to.
Independent contractors known as freelance reporters accept writing assignments from media outlets and receive salaries up front for their work. A freelance reporter is often compared to a vendor who receives payment for their work, much like an engineer or plumber.
Nevertheless, the news agency pays the reporter to write articles or writing assignments rather than paying to fix their faucet or alter their wiring. Reporters who work independently include researchers, news journalists, editors, and other professions. Basically, after you have a consistent flow of work and reputation in the field, you can choose an area or expertise and specialize.
Digital Marketing Consultant
A self-employed worker who develops and executes marketing campaigns, channels, strategies, and associated responsibilities for their clients is known as a freelance marketing advisor. To plan, carry out, and improve a company's marketing initiatives, independent marketing consultants examine the pertinent data, such as sales figures or engagement rates. To expand their market, retain existing clients, and boost sales, businesses use independent marketing consultants. Since so many people need their services, it is one of the best jobs for freelance visa holders in Dubai.
The duties of a freelance marketing consultant can change depending on their target market, area of marketing expertise, and the demands of their present clients, among other things. Freelance marketing consultants frequently do the following tasks:
Researching the trends and conditions of the market today.
The creation of marketing plans and tactics.
Assessing KPIs, including as return on investing, and marketing data.
Creating designs and plans for branding.
Interacting with their clientele frequently.
Enhancing a company's online visibility.
Providing clients with marketing reports that showcase information from previous marketing campaigns and activities.
Independent marketing consultants should develop distinctive and cohesive branding for both their clients and their respective marketing firms. Use the same company name, branding, and color palette throughout all of your websites, social media accounts, and other online and offline platforms where your company is active. Whether you choose to employ a more informal or professional tone, try to maintain a consistent writing style throughout your work.
A professional advertiser should keep up with recent changes in the marketing sector, including new tools, trends, and techniques. Maintain your knowledge and skill development even after these freelance jobs in Dubai take off. To advance your professional development, take into account obtaining a marketing certification, enrolling in online courses, receiving a marketing-specific newsletter, and other strategies.
Photography and Videography
As a freelance photographer or videographer, your duties include gathering video footage for a customer and editing it to suit their requirements or objectives. For instance, you might offer wedding videography services. Your responsibilities include meeting with the customer to learn about the type of film they desire or are able to purchase, as well as other pertinent details regarding the project. Then you can employ helpers to assist you with equipment prep and on the day of the shoot. After recording the event, you transfer the video or photos to a computer and edit it with a program like Adobe Premier.
There are not many requirements to work as a freelance cameraman or photographer and make the most out of these freelance jobs in Abu Dhabi. However, a lot of independent filmmakers have a history in the fine arts, television, film, or fashion photography. You need both professional and entrepreneurial abilities for the job. You must possess in-depth understanding of photography and filmmaking in addition to having access to the necessary tools. As a freelancer, you must look for new clients. Online portfolios are helpful for promoting yourself and for showcasing your skills to potential clients.
Virtual Assistant
Instead of reporting to work every day, virtual assistants carry out the usual responsibilities and duties of an assistant from their homes or other distant locations. It is possible that you do not even live in the same region as your employer. Some virtual assistants contract with a company that responds to inquiries for virtual assistants or job openings.
Depending on the business and industry, specific job responsibilities change. Organizing digital documents, editing slides, and helping to make presentations or additional marketing items are just a few of your general duties. For their employer, you can also answer emails, schedule meetings and travel arrangements, and return phone calls.
A high school degree is necessary to work as a virtual assistant, while many also hold associate's or bachelor's degrees. The majority of employers favor applicants who have worked in administrative positions requiring abilities comparable to filing, planning, organizing, and returning calls and emails.
Take an entry-level job in an office to develop your administrative skills. To differentiate yourself in the employment market, you may decide to gain particular abilities. Such as, handling cloud services or posting to social media accounts. Look for virtual assistant freelance jobs in Dubai with a business or through a firm that employs virtual assistants if you are adept with common office software and have learned additional office assistant abilities.
Mobile App Development
The requirements to become an independent app developer differ. However, you should have understanding of numerous programming languages. This includes Java or C#, along with expertise with software development. Many app developers start their careers working on initiatives to create mobile or desktop applications at a firm that develops software. For any of these careers, an associate's or bachelor's degree is often necessary.
Some people might begin by creating applications in their free time and uploading them to app stores where customers can download them. Freelancing requires that you know how to write code and market your products. Develop your marketing abilities so you can take them into consideration when choosing your fee and the solutions you want to offer.


Obtaining freelance jobs in Dubai is not as difficult as it may seem. Especially, once you have the support you need to obtain the licenses and freelance residency visa to properly operate. Get in touch with us and obtain the assistance necessary to work and expand as a freelancer in the UAE! Send us an email with your requirements now at contact@connectfreelance.ae.